Texas Personal Injury Claims Attorney
Personal injury claims are those which are filed after a person is injured in some type of accident or even malicious act by another individual. These cases must be proven and for this reason a few things are going to be necessary. The most important decision you make before filing personal injury claims is hiring the best possible law firm to represent you. Be sure that you have all of your documentation in order. Things like medical records, police reports, witness statements and anything else that may be relevant to your case should be kept organized and easily accessible.

Typically, well planned personal injury claims are quite easy to get settled. If you can prove that there was a third party or individual who was responsible for whatever injury you have incurred, then that person or organization becomes culpable. This means they must be held responsible for compensating you, not only for medical bills and things of that nature but in many cases for the level of suffering you have endured. Personal injury claims are quite common as they can result from any number of things. Whether you have had a slip and fall in your local grocery store or have been injured while performing your job duties, you may be eligible for compensation.
The attorneys at our law firm have been handling personal injury claims for many years. We have the qualifications and expertise to get your claim filed and settled as quickly as possible. We have many tools at our disposal such as expert witnesses and will extensively research every angle of your case to maximize the amount of compensation you receive, depending on your circumstances.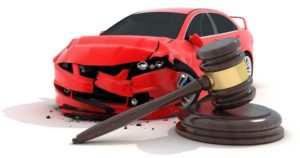 Contact us today to schedule a consultation with one of our personal injury claims attorneys. There is no reason you should have to suffer another day without getting the compensation you deserve for your pain and suffering. For more in depth information, please visit this website